UPDATED SPRING/SUMMER 2021 Policy! Masks are required by all students and instructors while inside the studio. All classes and private lessons are BY RESERVATION ONLY. Windows are kept open for ventilation and air flow. Clients wait outside or in car until asked to enter. Hand sanitizer is readily available. We strongly encourage Covid-19 vaccination to keep us all safe. We also offer Zoom and FaceTime lessons as an option. Contact the studio 860-794-0063

MYSTIC PILATES STUDIO
Our MYSTIC CT PILATES STUDIO is located at 11 Mistuxet Ave (relocated from Mystic Packer building in 2018) in a renovated Victorian home just outside of historic downtown Mystic. Lori Cote and Maureen Cabral offer small group classes on both mat and Reformer as well as TRX and other equipment. We also offer private and duet lessons by appointment. See below for class pricing. To find out when our Mystic classes are held, please go to our SCHEDULE and EVENTS page.
Call or text 860-794-0063 to book private lesson or reserve class space.



Classes

REFORMER-
10 Classes & 30 minute massage
$279
5 Classes $155
Drop-in $33
MAT/REFORMER &
PILATES /TRX PLAYGROUND
Combo Classes-
5 classes $85
Drop-in $19

PRIVATE PILATES or PERSONAL

TRAINING 50 min-

5 classes $285 $60/1
DUET PILATES 50 min-
5 classes $365 $75/1

PRIVATE SESSION EXPRESS 30 min-
5 classes $175 $35/1
TRX EXPRESS-
5 classes $50 $11 drop-in
2 Pilates Intro Lessons • $90
All prices include 6.35% CT sales tax

Classes MUST be used within 6 months of purchase
unless special extension requested.

Westerly Pilates Studio
OUR WESTERLY RHODE ISLAND STUDIO is located at 26 High St with

ASHTANGA YOGA RHODE ISLAND in the heart of downtown Westerly. Private or Duet lessons
on Reformer and Mat by appointment with
STOTT PILATES® Instructor, Lori Cote.

Text or call 860-794-0063.

Private Lessons - 5 for $255 or 1 for $55 - 50 minutes
Duet Lessons- 5 for $300 or 1 for $66

Pilates Students get $5 off 60 min. massage w/Lori
Classes must be used within 6 months of purchase unless special extension requested.

UPDATED SPRING/SUMMER 2021 POLICY! Face masks are required at all times by both the therapist and client. A comfortable face covering will be provided for client while on the therapy table. We strongly encourage Covid-19 vaccination to keep us all safe. Waiting area has been removed and clients should wait outside until asked to enter through side entrance. Hand sanitizer readily available. Contact Lori at 860-794-0063.

MASSAGE STUDIO
Our MASSAGE THERAPY STUDIO is located within our Pilates Studio at 11 Mistuxet Ave in a renovated Victorian home just outside of historic downtown Mystic CT.
All bodywork treatments are provided by Lori Cote. A licensed massage therapist, Lori received her certification from Bancroft School of Massage in 1989. She was a practicing Licensed Physical Therapist Assistant for 20 years as well as current lead Pilates Instructor & owner of Aproma Studios. See full bio on ABOUT US Page. See prices and descriptions below.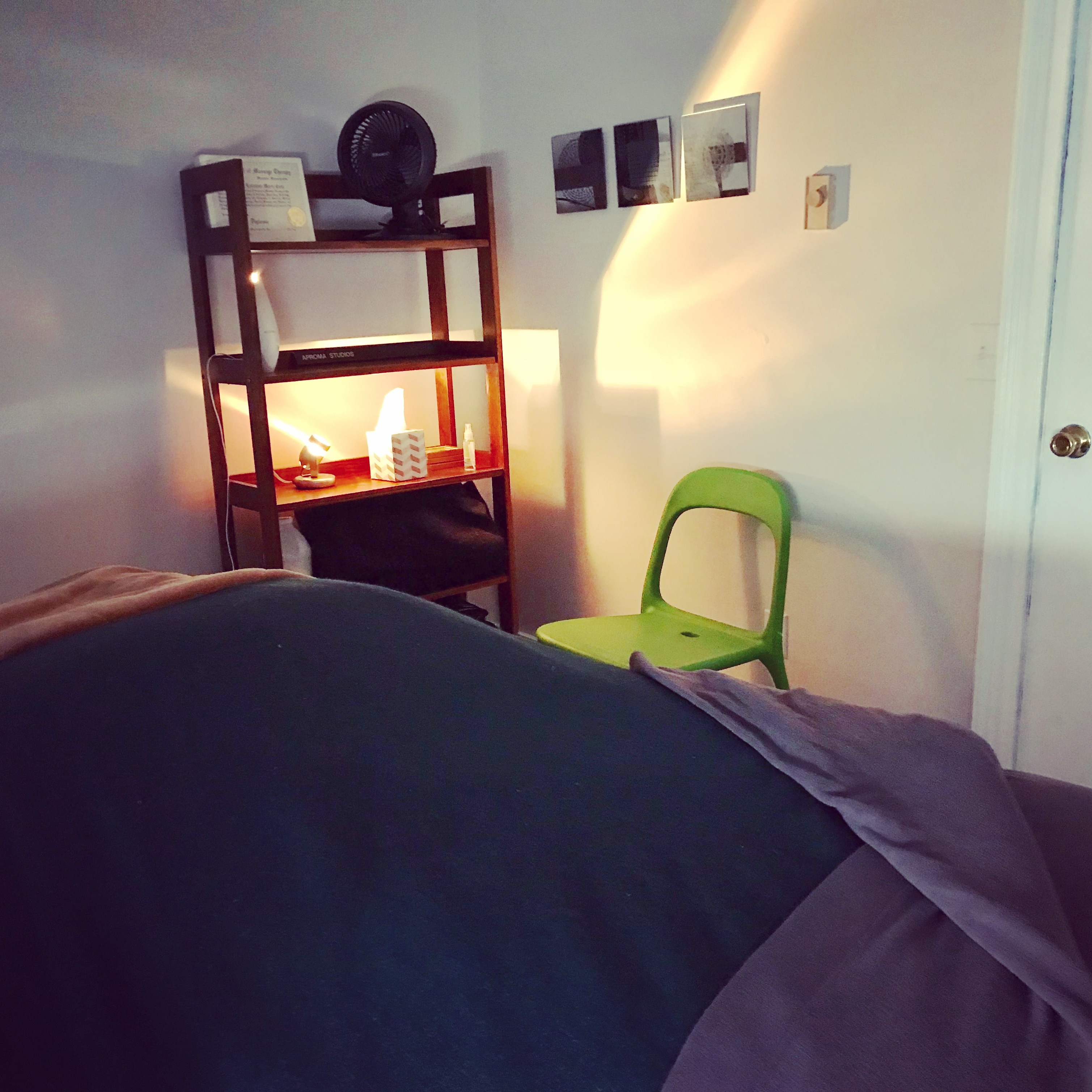 **Massage Therapy

Swedish, therapeutic, deep tissue, sports massage, chronic pain relief:
30 minutes • $40
60 minutes • $72*
75 minutes • $87
90 minutes • $102
*$5 off 60 minute massage with Lori for Pilates students
Clear Your Head Treatment

Holistic treatment to the head, face, neck and shoulders combining massage, lymphatic drainage, acupressure and spa techniques.

• Relieves pain from sinus congestion, headaches and jaw tension
• Decreases stress and muscle tightness
• Improves mental clarity
• Reduces under eye puffiness
• Hydrates the skin

45 minutes • $65
80 minutes includes full body massage • $115